Responding to reviews on social media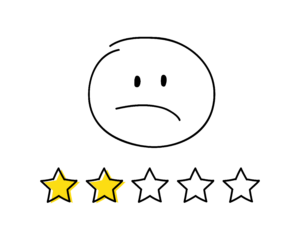 Our Risk Management Hotline routinely receives calls from insureds asking how they should respond to reviews on social media and physician rating sites. Whether the reviews are positive or negative it is important to have a planned approach for responding. A primary concern with responding through these sites is maintaining privacy. A practice can be subject to a HIPAA violation if it responds to a reviewer, and in the process, Protected Health Information (PHI) is shared. Even acknowledging that the reviewer is a patient can trigger an unauthorized HIPAA breach. OMIC recommends the following steps be taken in responding to reviews:
Investigate what happened. Conduct an internal review.
Thank the reviewer for the...
SEMINARS:
Jan
11
Fri
all-day
Connecticut Society of Eye Physi...

@ Aqua Turf Resort
Connecticut Society of Eye Physi...
@ Aqua Turf Resort
Join OMIC for a risk management session at the 2019 winter meeting of the Connecticut Society of Eye Physicians (CSEP) at the Aqua Turf Resort on Friday, January 11, 2019. Date: Friday, January 11, 2019[...]
Jan
19
Sat
all-day
Hawaiian Eye & Retina Meeting, J...

@ Hilton Waikoloa Village
Hawaiian Eye & Retina Meeting, J...
@ Hilton Waikoloa Village
Start the New Year off right and join us at the 2019 Hawaiian Eye & Retina Meeting on January 19-25, 2019 at the Hilton Waikoloa Village in the Big Island, Hawaii. Stop by our booth[...]
CASE STUDY:
Endophthalmitis outbreak following intravitreal injections
Ryan M. Bucsi, OMIC Claims Manager On 1/26/16 and 1/27/16, a non-OMIC ophthalmologist at an OMIC-insured practice injected 8 patients, aged 64 to 94, with Avastin or Eylea to treat neovascular age-related macular degeneration. The patients' visual acuities in the eyes to be injected ranged from 20/25 to 20/150. The ophthalmologist added dexamethasone to the...
HOTLINE:
Endophthalmitis education for patients
ANNE M MENKE, RN, PhD, OMIC Patient Safety Manager
A number of plaintiffs who filed a claim against OMIC insureds after developing endophthalmitis inadvertently delayed their own diagnosis and treatment. They either did not report symptoms or chose to delay seeing a retinal specialist. Delay in initiating treatment can lead to a worse outcome. Our experts reviewing such claims try to determine whether the defendant could have handled the situation better.
Q.
We provide each patient instructions on when to call us after surgery. My patient did not follow...